Board Management Solutions
Revolutionary cloud service & apps for planning, running & managing paperless board meetings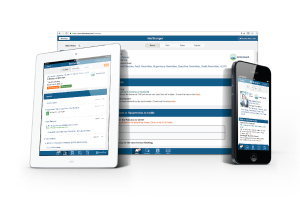 BoardPaq is for you!
If your board is looking for a more cost-effective, paperless solution that centralizes all board documents and information, this is the next generation Board Portal for you. BoardPaq offers easy-to-use Board of Directors Cloud Service and Apps that encourage effective member communication and collaboration before, during and after meetings. BoardPaq empowers boards to be great.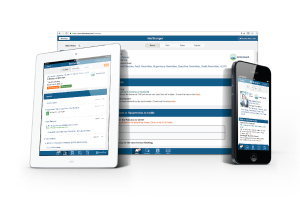 Secure
Our number one priority is maintaining the confidentiality of your Board materials and deliberations. This is fundamental to the design of BoardPaq, though you may adjust these security features to meet the needs of your organization.
Affordable
Why pay more when BoardPaq has the advanced features you want without the high costs to go along with it? No long-term contracts and low monthly fees help save you more.
Easy-to-use
End-user apps for iPad, Windows and Web Browsers all operate the same way. This one look and feel approach lets users feel comfortable with any device. Simple, one-touch options keep everything at your fingertips.
Successful Customers
Join our growing list
"BoardPaq helps us provide our Board of Directors with more information than before, when we sent board materials and they had to print them. And they see our reports in color!"
- Erie Shores Community Federal Credit Union
"The software is very user friendly and easy to navigate for both the front-end user and the administrator. Implementing BoardPaq has made our organization more efficient by reducing costs and enhancing communication."
- St. Jean's Credit Union
"Gone are the days of making numerous copies or trying to display information on a screen. Now everything that a person needs is at their fingertips. It is easy to use and to organize the content. It has been a game changer."
- Veterans Memorial Hospital
"We at Eastern Illini have found BoardPaq to be very user friendly"
- Eastern Illini Electric Cooperative
"We've reduced the paper costs and increased the security of information because we don't have that paper floating around."
- 1st Financial Federal Credit Union