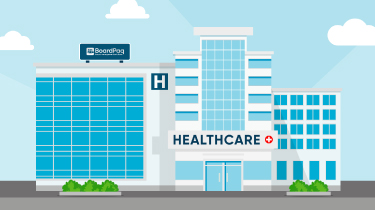 Board Portal for Healthcare
The regulatory requirements for your hospital and its Board of Directors seem to increase every year. From privacy regulations to making sure you document education and training your directors receive on specific topics, you need a streamlined, easy way to make sure your hospital is compliant with any legal and regulatory requirements related to governance.
BoardPaq is designed to do just that. Our paperless meeting platform is the board portal of choice for hospitals throughout the country. We look forward to delivering the security, compliance, convenience, and performance your Board of Directors needs to better serve your patients and your community.
Industry Leading Security Features
Healthcare organizations trust BoardPaq as their paperless board meeting solution to give trustees and directors better access to confidential board materials saving them time, paper and money.
As one of the most secure portals on the market, our organizations benefit from industry leading security features such as:
SOC 2 security audit
2-Factor Authentication via SMS text
Supports Touch ID
256-bit encryption in-transit and at rest
Document and agenda item access control
3 levels of admin access
Configurable Session timeout settings
Configurable password and lockout settings
Activity and access reports for auditors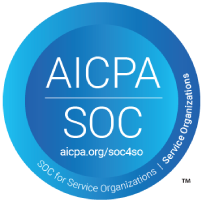 BoardPaq has successfully completed a SOC 2 Type 1 security audit and earned the right to display the SOC seal. This independent audit verified compliance with stringent standards for security and controls.
BoardPaq's unique features for Healthcare:
E-Signature
Easily and efficiently collect signatures on documents and forms
Minutes Builder
Use BoardPaq's Minutes Builder to take and record important decisions that are made throughout the meeting
Real-time Voting
BoardPaq makes voting on Resolutions easy with real-time results
Create Custom Forms
Custom forms to help with Compliance, Board Evaluations, etc
Securely Distribute Packets
Securely distribute packets and keep the users up to date in real time with any last minute changes
Unlimited Document Storage
Store Bylaws, Policies & Procedures, Codes of Conduct, etc. in the custom Library
Case Study - Vantage
"Individuals have total access to the information they require, and the tools they need to engage with this information, saving valuable time and resources."
Our Healthcare customers say it best
"When we first implemented the BoardPaq app, our intention was to "test the waters" for a couple of months and gradually add other committees one at a time. The response was so good that we had requests to put these committees on the app almost immediately. If something is added or changed after the packet has been released, we can quickly update the information and our members are able to access it instantly rather than receiving the information at the meeting."
-- Gibson Area Hospital --
"We have been using BoardPaq since June, 2012. The software is easy to navigate, and has been well received by the 30+ physicians in our practice. Using BoardPaq has saved us a tremendous amount of administrative preparation time and our team can easily access content from past meetings. The RSVP function to document proxy votes has helped us reduce countless phone calls and emails. BoardPaq's team provided wonderful support during implementation. We have no reservation endorsing this tool!"
-- Vantage Radiology & Diagnostic Services, P.S. --
"We have found that information for our meetings is easier to organize and present to those attending. Gone are the days of making numerous copies or trying to display information on a screen. Now everything that a person needs is at their fingertips. It is easy to use and to organize the content. It has been a game changer."
-- Veterans Memorial Hospital --
"We implemented paperless Board Reports using BoardPaq. We will never go back. We can now organize and share information securely giving board members instant access to past board reports, bylaws, educational material, presentations, and whatever else they might request. It only took one encounter to educate users on the BoardPaq platform. Quick learning curve, decreased labor and copying expense, a real win!"
-- Greenville Regional Hospital --