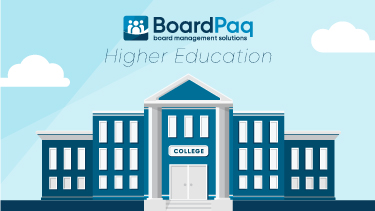 Board Portal for Higher Education
Colleges and universities are facing unique important strategic challenges and opportunities. Creating thriving higher education institutions will require college and university boards and regents to have a strategy in place to meet the challenges of educating a new generation of learners.
BoardPaq, the board portal of choice for cost-conscious colleges and universities, is a paperless meeting platform that not only makes board governance more efficient and effective, but also includes the only SWOT (strengths, weaknesses, opportunities, and threats) Analysis tool available on any board portal. Our robust board portal not only makes meeting management easier, it also helps you develop the strategy your school needs in order to thrive in a changing world.
With BoardPaq, you're secure!
BoardPaq has successfully completed a SOC 2 Type 1 security audit and earned the right to display the SOC seal. This independent audit verified compliance with stringent standards for security and controls.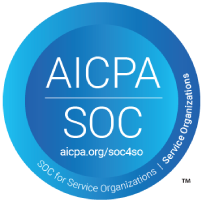 BoardPaq's unique features for Higher Education:
Create Annotations
Annotate documents from the comfort of your own device
Collect Data
Board Evaluation forms, custom surveys, and more
Easily Track KPI's
Track KPI's like: attendance and enrollment numbers
Collaborate with SWOT
Collaborate with your group in & out of the boardroom using our SWOT analysis tool
Unlimited Document Storage
Store unlimited documents like: Bylaws, policies, orientation packets and other resources in your custom library
Directory
Display membership contact information through the built in Directory
Minutes Builder
Let BoardPaq create a draft of the minutes for you with Minutes Builder to help your board stay compliant
Easily Distribute Packets
Simplify your board packet distribution by publishing meetings with the click of a button to the device of their choice
Review Agenda Anywhere
Allows board members to review the agenda in advance anytime, anywhere
Real-time Voting
BoardPaq makes voting on Resolutions easy with real-time results
Easy Last Minute Changes
Make last minute changes to the agenda and documents with real time updates
Enhanced Discussions
Let directors talk back and forth before, during, or after meetings through our secure Enhanced Discussion tool.
Our Higher Education customers say it best
"We use BoardPaq for our full Board and sub-committee meetings and are very pleased with the platform. Before my first meeting using BoardPaq, I felt like I was forgetting something because I had the meeting prepared so easily."
-- Southern California University of Health Sciences --