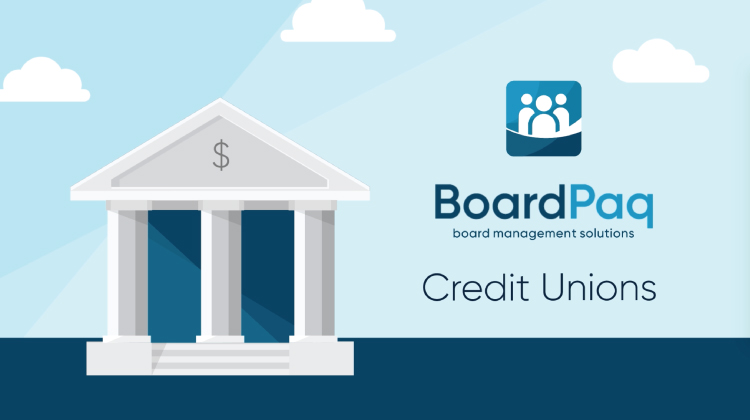 Board Portal for Credit Unions
The regulatory requirements for your credit union and its Board of Directors seem to increase every year. From privacy regulations to making sure you document education and training your directors receive on specific topics, you need a streamlined, easy way to make sure your credit union is compliant with any legal and regulatory requirements related to governance.
BoardPaq is designed to do just that. Our paperless meeting platform is the board portal of choice for credit unions throughout the country. We look forward to delivering the security, compliance, convenience, and performance your Board of Directors needs to better serve your customers and your community.
Industry Leading Security Features
Credit Unions trust BoardPaq as their paperless board meeting solution to give trustees and directors better access to confidential board materials saving them time, paper and money.
As one of the most secure portals on the market, our organizations benefit from industry leading security features such as:
SOC 2 security audit
2-Factor Authentication via SMS text
Supports Touch ID
256-bit encryption in-transit and at rest
Document and agenda item access control
3 levels of admin access
Configurable Session timeout settings
Configurable password and lockout settings
Activity and access reports for auditors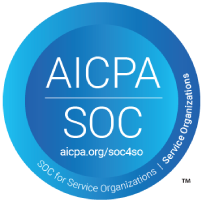 BoardPaq has successfully completed a SOC 2 Type 1 security audit and earned the right to display the SOC seal. This independent audit verified compliance with stringent standards for security and controls.
BoardPaq offers a rich set of features to help your Credit Union:
E-Signature
Easily and efficiently collect signatures on documents and forms
Securely Distribute Packets
With BoardPaq, you can securely distribute packets allowing users to view on the device of their choice
Real-time Voting
Vote on resolutions before, during, or after meetings
Collaborate with SWOT
Collaborate using our SWOT analysis tool for Strategic Planning sessions
Anytime Approval
Approve Loan Committee Documents anytime, anywhere
Questionnaires & Evaluations
Complete D&O questionnaires & fill out board evaluations
Minutes Builder
Stay compliant by recording minutes, attendance, votes, and approvals with our Minutes builder
Easily Track KPI's
Track KPI's like: Loan Loss Reserves, Earnings, and Assets Under Management
Unlimited Document Storage
Store unlimited documents like: committee charters, bylaws, orientation packets and other resources in your custom library
Enhanced Discussions
Facilitate dialogue and collaboration between your Board of Directors and executive loan committee members using our secure Enhanced Discussion tool.
Case Study - First Financial Credit Union
"We've reduced the paper costs and increased the security of information because we don't have that paper floating around."
Our Credit Union customers say it best
"BoardPaq has improved our Management to Board communication as we moved to iPads and eliminated paper reports. The software is very user friendly and easy to navigate for both the front-end user and the administrator. Implementing BoardPaq has made our organization more efficient by reducing costs and enhancing communication."
-- St. Jean's Credit Union --
"We've reduced the paper costs and increased the security of information because we don't have that paper floating around."
-- 1st Financial Federal Credit Union --
"The Board of Directors and Executive Team at Pima Federal Credit Union have been utilizing BoardPaq for several months. The portal is easy to use and administer on both Apple and PC platforms. The BoardPaq Admin Center notifies administrators directly of any new features and upgrades and the BoardPaq technical support team and/or representatives have been readily available when needed. It is a professional, efficient, and convenient way to prepare and present meeting materials."
-- Pima Federal Credit Union --
"The management team at First Service Credit Union began using BoardPaq at the beginning of this year. We found BoardPaq to be very easy to configure, and were able to get our first meeting set-up in no time. As a result, we've nearly eliminated the expense of printed Board packages, and empowered our Directors with secure, immediate access to the critical information they need."
-- First Service Credit Union --
"FivePoint began using the BoardPaq application in September of 2012, after seeing a demo of the product at the National Directors Convention. We had been looking to replace what we were currently using as our board packet delivery system. The BoardPaq application fit our needs and was much easier to navigate for our Board members. Members are now able to use their iPads during our Board meetings. The BoardPaq application is very user friendly on the Board side as well as the administrator side. We love BoardPaq."
-- FivePoint Credit Union --
"BoardPaq helps us provide our Board of Directors with more information than before, when we sent board materials and they had to print them. And they see our reports in color! There's a steep learning curve as we get used to the iPad, but this tool allows Board members to review content whenever they want - as they travel or sit in a coffee shop. They love it!"
-- Erie Shores Community Federal Credit Union --
"BoardPaq has effectively simplified our meetings and the deployment and user adoption was amazing!"
-- Four Seasons Credit Union --