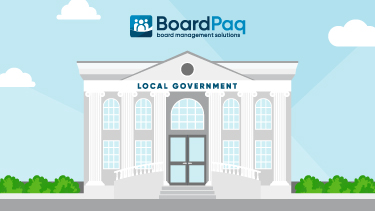 Board Portal for Local Government
Your constituents demand transparency, efficiency, and effectiveness from their local government. The taxpayers of your community also want their local government to spend more time solving important problems, and less time on wasteful or redundant administrative tasks.
BoardPaq is designed to do just that. Our paperless meeting platform is the board portal of choice for cost-conscious local governments throughout the country. With BoardPaq, your local government can spend more time solving problems and addressing important community needs, and less time preparing for and conducting council, committee, or board meetings.
With BoardPaq, you're secure!
BoardPaq has successfully completed a SOC 2 Type 1 security audit and earned the right to display the SOC seal. This independent audit verified compliance with stringent standards for security and controls.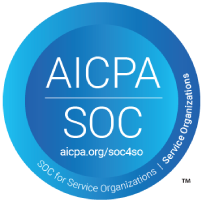 BoardPaq's unique features for Local Government
Free Public Access Site
BoardPaq's offers a Free Public Access Site, which includes:
Displays past, present, and future meeting information
Control when agenda and minutes become available to the public
Choose which agenda items and documents are visible
Display membership contact information through the built in Directory
Public access site fits into your custom website or can be used independently
Customize the look and feel
Meets accessibility standards
Minutes Builder
Let BoardPaq create a draft of the minutes for you with Minutes Builder
Easily Distribute Packets
Simplify your board packet distribution by publishing meetings with the click of a button to the device of their choice
Review Agenda Anywhere
Allows board members to review the agenda in advance anytime, anywhere
Easy Last Minute Changes
Make last minute changes to the agenda and documents with real time updates
Open & Closed Sessions
Controls agenda items access for open and closed sessions
Customizable Agenda
Add header and footers to agenda to include mission statements and more
Custom Reporting & Tracking
Track user terms per committee with custom term reports
Our Local Government customers say it best
"BoardPaq provides us the robust functionality we were looking for to manage our Board Meetings -- at a price point that met our financial goals."
-- E-470 Public Highway Authority --