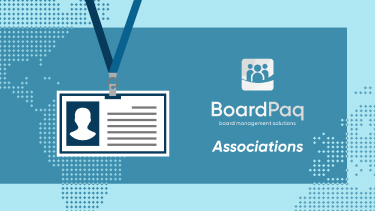 Board Portal for Associations
BoardPaq delivers a suite of features and tools that allow your association's Board of Directors and staff to spend more time focused on strategic priorities, like membership development and planning amazing events and conferences, and less time preparing for and conducting board and committee meetings.
The premier board portal for cost-conscious associations does more than just reduce the amount of paper you print and time you spend preparing meeting binders. Instead, BoardPaq allows you to spend more time, energy, and resources on building an association that delivers the type of value to members that keeps them coming back, year after year.
With BoardPaq, you're secure!
BoardPaq has successfully completed a SOC 2 Type 1 security audit and earned the right to display the SOC seal. This independent audit verified compliance with stringent standards for security and controls.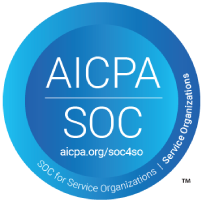 BoardPaq's unique features for Associations:
E-Signature
Easily and efficiently collect signatures on documents and forms
Easy Directory Upload
Save time using our Directory Import Wizard (CSV) to set-up profiles
Term Tracking
With BoardPaq, you can easily track Members terms
Track Activity Logs
Activity Logs to keep track of member's participation in viewing the meetings and materials
Real-time Publishing
Publish meeting information at anytime - Allows for access wherever a member may be. Updates and changes all occur in real time
Customizable Library
You can customize your library to store Bylaws, Policies, Orientation Manuals, etc
Meeting Tasks
Keep up participation and engagement levels by using MeetingTasks such as Voting, RSVP, Assignments, etc
Minutes Builder
With Minutes builder you can record important decisions that are made throughout the meeting
Collaborate with SWOT
Collaborative SWOT tool for strategic planning
Enhanced Discussions
Keep members engaged and connected from across the globe with our Enhanced Discussion tool. Have them collaborate on agenda items, documents, and or have personal discussions
Our Association customers say it best
"The use of BoardPaq has allowed our board to stay informed because members can review information at their own convenience. It's been a welcome addition to our monthly meetings and a cost-effective way to distribute information. And, the learning curve was minimal for our staff."
-- White River Electric Association, Inc --
"Non-profit organizations don't have time, money, or personnel to waste in today's lean climate. BoardPaq lets us harness the power of the cloud by making paperless meetings and the online flow of materials and information to our members an easy and affordable reality."
-- Partners for Progress of Greater St. Charles --