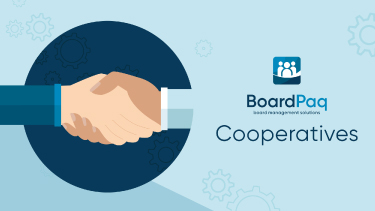 Board Portal for Electric Cooperatives
Your cooperative plays an important role in delivering electricity to towns and communities across the country. BoardPaq is proud to support electric cooperatives, and we are proud to help your board focus on serving customers who depend on electric cooperatives to power their communities.
BoardPaq, the board portal of choice for electric cooperatives throughout the country, has a suite of features that helps your Board of Directors and staff spend more time serving customers and less time conducting and preparing for board and committee meetings. Our platform helps you create and distribute minutes and agendas, and provides forms, templates, and tools that will help you create the high-performing board your community expects.
Industry Leading Security Features
Over 10% of Electric Cooperatives trust BoardPaq as their paperless board meeting solution. With the use of our system, directors are experiencing better access to confidential board materials saving them time, paper and money.
As one of the most secure portals on the market, our organizations benefit from industry leading security features such as:
SOC 2 security audit
2-Factor Authentication via SMS text
Supports Touch ID
256-bit encryption in-transit and at rest
Document and agenda item access control
3 levels of admin access
Configurable Session timeout settings
Configurable password and lockout settings
Activity and access reports for auditors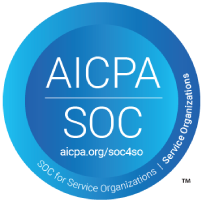 BoardPaq has successfully completed a SOC 2 Type 1 security audit and earned the right to display the SOC seal. This independent audit verified compliance with stringent standards for security and controls.
BoardPaq offers a rich set of features to help your Cooperative:
E-Signature
Easily and efficiently collect signatures on documents and forms
Minutes Builder
Stay compliant by recording minutes, attendance, votes, and approvals with our Minutes builder
Securely Distribute Packets
Securely distribute packets allowing users to view on the device of their choice
Real-time Voting
Vote on resolutions before, during, or after meetings
Collect Data
With BoardPaq, you can collect data like: Board Evaluation forms, custom surveys, and more
Easily Track KPI's
Track KPI's like: Ownership and equity growth
Collaborate with SWOT
Collaborate with your group in & out of the boardroom using our SWOT analysis tool
Unlimited Document Storage
Store unlimited documents like: committee charters, bylaws, orientation packets and other resources in your custom library
Our Electric Cooperative customers say it best
"We have relied on BoardPaq for many years to share meeting documents in an organized fashion.  We are still learning about the many advanced features available and find it to be very admin and user friendly"
-- Christine M. Wiedenhoeft - Goldstein Group, Inc. --
"Not only are CHR's Board members pleased with BoardPaq for its ease of electronic retrieval and note-taking capabilities, our corporate admin team is thrilled at its efficiency and ease of use. Plus the price is right. Additionally, we put a separate BoardPaq portal in place for our Executive Advisory Team so we could quickly share documents and ideas."
-- CHR Solutions --
"BoardPaq has made it much more efficient to provide board meeting materials on a monthly basis to our board members."
-- McDonough Telephone Cooperative --
"We researched all the available options for board portals and BoardPaq was the best the choice for us. Not only is this portal user-friendly and easy to set up, but it is also economical. The ability to access the portal through an iPad or computer is a bonus. We no longer have to print our Board packages or burn them to CDs."
-- Southside Electric Cooperative --
"We at Eastern Illini have found BoardPaq to be very user friendly"
-- Eastern Illini Electric Cooperative --
"With BoardPaq, we have eliminated the arduous process of printing Board books that were invariably out of date by the time the Board gathered. Now, we can update the Board on the fly. Members always have access to the latest information, we don't have to worry about version control and we're not wasting reams of paper."
-- MicroSeismic, Inc. --
"The use of BoardPaq has allowed our board to stay informed because members can review information at their own convenience. It's been a welcome addition to our monthly meetings and a cost-effective way to distribute information. And, the learning curve was minimal for our staff."
-- White River Electric Association, Inc --