Board Management Solutions
FEATURED

Forms Builder & Reporting
FEATURED

Enhanced Discussions
Revolutionary cloud service & apps for planning, running & managing paperless board meetings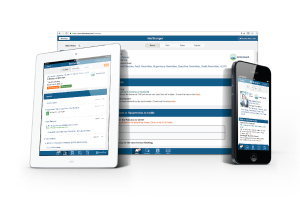 BoardPaq is for you!
If your board is looking for a more cost-effective, paperless solution that centralizes all board documents and information, this is the next generation Board Portal for you. BoardPaq offers easy-to-use Board of Directors Cloud Service and Apps that encourage effective member communication and collaboration before, during and after meetings. BoardPaq empowers boards to be great.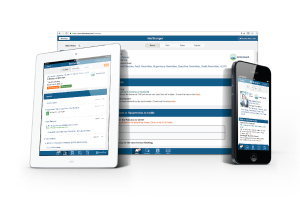 Secure
Our number one priority is maintaining the confidentiality of your Board materials and deliberations. This is fundamental to the design of BoardPaq, though you may adjust these security features to meet the needs of your organization.
Affordable
Why pay more when BoardPaq has the advanced features you want without the high costs to go along with it? No long-term contracts and low monthly fees help save you more.
Easy-to-use
End-user apps for iPad, Windows and Web Browsers all operate the same way. This one look and feel approach lets users feel comfortable with any device. Simple, one-touch options keep everything at your fingertips.
Successful Customers
Join our growing list
"...we have found it to be user friendly, efficient and cost effective."
- Fox Valley Savings Bank
"...we've nearly eliminated the expense of printed Board packages, and empowered our Directors with secure, immediate access to the critical information they need."
- First Service Credit Union
"Not only are CHR's Board members pleased with BoardPaq for its ease of electronic retrieval and note-taking capabilities, our corporate admin team is thrilled at its efficiency and ease of use."
- CHR Solutions
"BoardPaq is a very straight-forward platform for staff to maintain, and for board members of various technical abilities to navigate"
- Arch Grants
"We use Boardpaq for our not-for-profit board meetings. It has changed the nature of our board meetings"
- Jim Lang - Boone Center, Inc.
WE GIVE BACK!
Your free demo and your paid subscription help plant trees around the world! At BoardPaq, we value people and purpose. That's why we've partnered with Good Meets World and One Tree Planted to help make a difference. Less Paper. More Trees.