Revolutionary cloud service & apps for planning, running & managing paperless board meetings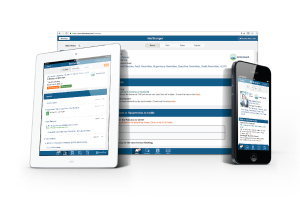 Your Organization's Board Portal Solution!
If your board is looking for a more cost-effective, paperless solution that centralizes all board documents and information, this is the next generation Board Portal for you. BoardPaq offers easy-to-use Board of Directors Cloud Service and Apps that encourage effective member communication and collaboration before, during and after meetings. BoardPaq empowers boards to be great.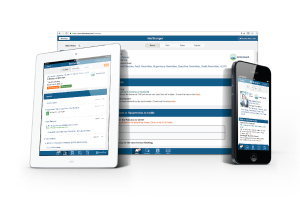 Secure
Our number one priority is maintaining the confidentiality of your Board materials and deliberations. This is fundamental to the design of BoardPaq, though you may adjust these security features to meet the needs of your organization.
Affordable
BoardPaq has the advanced features you want without the high costs to go along with them.
Easy-to-use
End-user apps for iPad, Windows and Web Browsers all operate the same way. This one look and feel approach lets users feel comfortable with any device. Simple, one-touch options keep everything at your fingertips.
Admin Center
Organize and manage all your information in one central location.
With multiple admin permissions you can split up the work across our groups. Manage last minute changes and updates in real-time.
Save precious time with tools like agenda builder, minutes builder, reporting, and more!
Learn More
User Experience
With BoardPaq's simple and easy layout, navigating the site is a breeze for any skill level.
Users can access the app from any device they are comfortable with, which makes the transition smoother.
The app will display only the features you are using, allowing you to choose your implementation pace.
Learn More
Our customers say it best
"When we first implemented the BoardPaq app, our intention was to "test the waters" for a couple of months and gradually add other committees one at a time. The response was so good that we had requests to put these committees on the app almost immediately. If something is added or changed after the packet has been released, we can quickly update the information and our members are able to access it instantly rather than receiving the information at the meeting."
-- Gibson Area Hospital --
"Everything is to be submitted electronically. With a few clicks, this was done, saved to our exam file on our network and transmitted within just a few minutes. Wow, so much easier that what we did before. Just wanted to let you know what a great feature this is, such a work and time-saver. This was a game changer for me. All done in a matter of a few minutes. Awesome."
-- St. Landry Homestead Federal Savings Bank --
"We began using BoardPaq in November 2012. We have reduced the number of pages printed for our Board and Committee Meetings by over one thousand pages per month. In addition, our meeting times have reduced by 50%. We attribute this improvement to having material for our meetings posted online well before the meetings, which enables our Board and Committee Members to review the material in advance and improves our efficiency."
-- Sevier County Bank --
"BoardPaq has made preparing and distributing essential information to my directors more efficient and cheaper. They are very responsive with their customer support and are proactively improving their platform. Not only are they proactive with their improvements, they listen to their customers. There has been more than one suggestion we have made that was implemented. All of my board members, regardless of their level of technology savvy, have been able to navigate around BoardPaq in a relatively short time. We are thrilled with our subscription to BoardPaq and would absolutely recommend it!"
-- Mid-Hudson Co-Operative Insurance Company --
"As a relatively new user of BoardPaq, we have found it to be user friendly, efficient and cost effective. In addition, the BoardPaq team has been very responsive and helpful with set-up requirements, training needs and ongoing support."
-- Fox Valley Savings Bank --
WE GIVE BACK!
Your free demo and your paid subscription help plant trees around the world! At BoardPaq, we value people and purpose. That's why we've partnered with Good Meets World and One Tree Planted to help make a difference. Less Paper. More Trees.